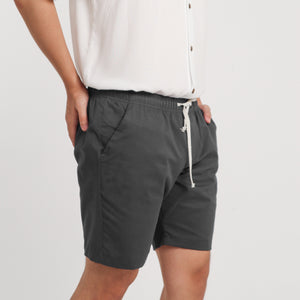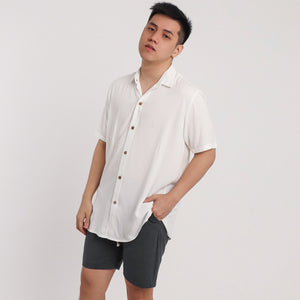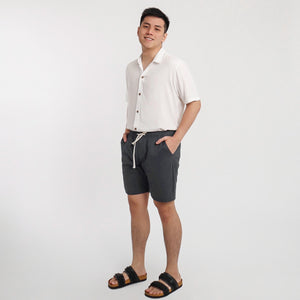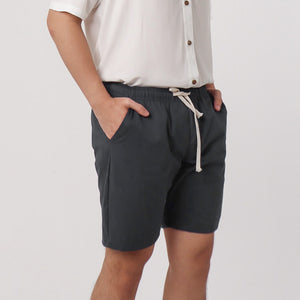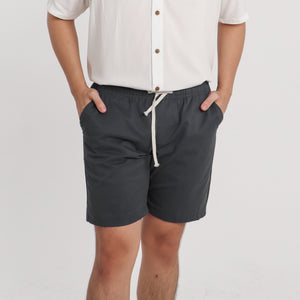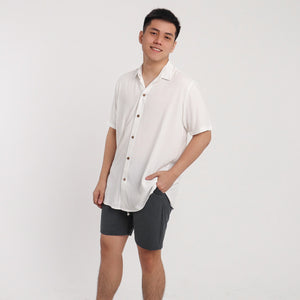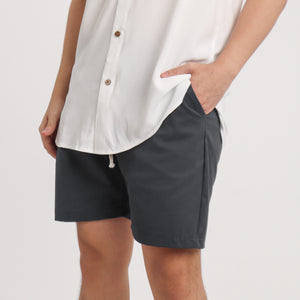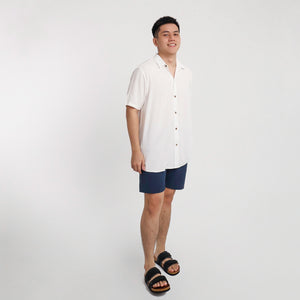 ₱450.00
This item is currently sold out.
Add to Wishlist
Size Guide
SIZE GUIDE
Please note that due to the nature of the manufacturing process, from time to time product
sizing
may vary slightly. V
ariations anywhere from 0.5 to 1.5 inches on the dimensions listed here are acceptable within manufacturer guidelines.
MEN'S SIZE GUIDE
| | | | | |
| --- | --- | --- | --- | --- |
| Premium Polo | Small | Medium | Large | X-Large |
| Shoulder | 15 in | 16 in | 17 in | 18 in |
| Chest | 20 in | 21 in | 22 in | 23 in |
| Length | 28 in | 29 in | 30 in | 31 in |
| | | | | |
| Ultra Linen Long Sleeves | Small | Medium | Large | X-Large |
| Shoulder | 18 in | 19 in | 20 in | 21 in |
| Chest | 21 in | 22 in | 23 in | 24 in |
| Body length | 28 in | 29 in | 30 in | 31 in |
| Sleeve length | 24 in | 25 in | 26 in | 27 in |
| Arm hole | 10 in | 10.5 in | 11 in | 11.5 in |
| | | | | |
| Oversized Campus Shirt | Small | Medium | Large | X-Large |
| Shoulder | 20 in | 21 in | 22 in | 23 in |
| Body length | 25 in | 26 in | 27 in | 28 in |
| Body width | 22 in | 23 in | 24 in | 25 in |
| Sleeve length | 9 in | 10 in | 11 in | 12 in |
| | | | | |
| Ultra Linen Coat | Small | Medium | Large | X-Large |
| Shoulder | 17 in | 18 in | 19 in | 20 in |
| Chest | 20 in | 21 in | 22 in | 23 in |
| Body length | 29 in | 30 in | 31 in | 32 in |
| Sleeve length | 23 in | 24 in | 25 in | 26 in |
| | | | | |
| Cuban Linen Polo | Small | Medium | Large | X-Large |
| Shoulder | 19 in | 20 in | 21 in | 22 in |
| Chest | 22 in | 23 in | 24 in | 25 in |
| Length | 30 in | 31 in | 32 in | 33 in |
| | | | | |
| Twill Long Sleeves | Small | Medium | Large | X-Large |
| Shoulder | 19 in | 20 in | 21 in | 22 in |
| Chest | 21 in | 22 in | 23 in | 24 in |
| Body length | 28 in | 29 in | 30 in | 31 in |
| Sleeve length | 22.5 in | 23.5 in | 24.5 in | 25.5 in |
| Arm hole | 8.5 in | 9 in | 9.5 in | 10 in |
| | | | | |
| --- | --- | --- | --- | --- |
| Ultra Linen Kimono | Small | Medium | Large | X-Large |
| Shoulder | 25.5 in | 26.5 in | 27.5 in | 28.5 in |
| Chest | 25 in | 26 in | 27 in | 28 in |
| Body length | 28 in | 29 in | 30 in | 31 in |
| Sleeve length | 11 in | 12 in | 12.5 in | 13 in |
| Arm hole | 17 in | 18 | 19 in | 20 in |
| | | | | |
| --- | --- | --- | --- | --- |
| Easy Ankle Trousers | Small | Medium | Large | X-Large |
| Waist | 30 in | 32 in | 34 in | 36 in |
| Length | 35 in | 35.5 in | 36 in | 36.5 in |
| Thigh | 22 in | 23 in | 24 in | 25 in |
| Cuff | 13 in | 14 in | 15 in | 16 in |
| | | | | |
| Ultra Linen Short | Free-sized | | | |
| Waist | 28-37 in | | | |
| Length | 17 in | | | |
| Leg hole | 21 in | | | |
| | | | | |
| Urban Shorts | Free-sized | | | |
| Waist | 28-37 in | | | |
| Length | 17 in | | | |
| Leg hole | 21 in | | | |
| | | | | |
| Ultra Linen Pants | Small | Medium | Large | X-Large |
| Waist | 25-33 in | 26-34 in | 27-35 in | 28-36 in |
| Length | 35 in | 36 in | 37 in | 38 in |
| Thigh | 22 in | 23 in | 24 in | 25 in |
| Cuff | 13 in | 14 in | 15 in | 16 in |
| | | | | |
| Cotton Pull-on Pants | Small | Medium | Large | X-Large |
| Waist | 26-34 in | 27-35 in | 28-36 in | 29-37 in |
| Length | 34 in | 35 in | 36 in | 37 in |
| Thigh | 23 in | 24 in | 25 in | 26 in |
| Cuff | 13 in | 14 in | 15 in | 16 in |
| | | | | |
| Ultra Light Ankle Pants | Small | Medium | Large | X-Large |
| Waist | 29-30 in | 31-32 in | 33-34 in | 35-36 in |
| Length | 35 in | 35.5 in | 36 in | 36.5 in |
| Thigh | 22 in | 23 in | 24 in | 25 in |
| Cuff | 13 in | 14 in | 15 in | 16 in |
| | | | | |
| --- | --- | --- | --- | --- |
| Women's Premium Polo | Small | Medium | Large | X-Large |
| Shoulder | 17 in | 18 in | 19 in | 20 in |
| Chest | 23 in | 24 in | 25 in | 26 in |
| Length | 23 in | 24 in | 25 in | 26 in |
| | | | | |
| Soft Long Sleeves Blouse | Small | Medium | Large | X-Large |
| Shoulder | 17 in | 18 in | 19 in | 20 in |
| Chest | 20 in | 21 in | 22 in | 23 in |
| Body length | 26 in | 27 in | 28 in | 29 in |
| Sleeve length | 21.5 in | 22.5 in | 23.5 in | 24.5 in |
| Arm hole | 8 in | 8.5 in | 9 in | 9.5 in |
| | | | | |
| --- | --- | --- | --- | --- |
| Linen V-neck - Aurora  | Small | Medium | Large | X-Large |
| Shoulder | 14 in | 15 in | 16 in | 17 in |
| Chest | 19 in | 20.5 in | 22 in | 23.5 in |
| V-neck | 9 in | 10 in | 11 in | 12 in |
| Body length | 18 in | 19 in | 20 in | 21 in |
| Sleeve length | 9 in | 9.5 in | 10 in | 10.5 in |
| Arm hole | 14 in | 15 in | 16 in | 17 in |
| | | | | |
| Linen Puff-sleeve - Esmeralda  | Small | Medium | Large | X-Large |
| Shoulder | 15 in | 15.5 in | 16 in | 16.5 in |
| Chest | 20 in | 21 in | 22 in | 23 in |
| Body length | 16 in | 16.5 in | 17 in | 17.5 in |
| Sleeve length | 10 in | 11 in | 12 in | 13 in |
| Arm hole | 10-16 in | 11-17 in | 12-18 in | 13-19 in |
| | | | | |
| --- | --- | --- | --- | --- |
| Linen Kimono - Blanca | Small | Medium | Large | X-Large |
| Shoulder | 25.5 in | 26.5 in | 27.5 in | 28.5 in |
| Chest | 25 in | 26 in | 27 in | 28 in |
| Body length | 28 in | 29 in | 30 in | 31 in |
| Sleeve length | 11 in | 12 in | 12.5 in | 13 in |
| Arm hole | 17 in | 18 | 19 in | 20 in |
Women's Bottom
| | | | | |
| --- | --- | --- | --- | --- |
| Women's Stretchable Leggings Pants | Small | Medium | Large | X-Large |
| Waist | 27-32 in | 28-33 in | 29-34 in | 30-35 in |
| Length | 34 in | 35 in | 36 in | 37 in |
| Thigh | 20 in | 21 in | 22 in | 23 in |
| Cuff | 11 in | 12 in | 13 in | 14 in |
| | | | | |
| Relaxed Ankle Pants | Small | Medium | Large | X-Large |
| Waist | 26-34 in | 27-35 in | 28-36 in | 29-37 in |
| Length | 34 in | 35 in | 36 in | 37 in |
| Thigh | 23 in | 24 in | 25 in | 26 in |
| Cuff | 13 in | 14 in | 15 in | 16 in |
| | | | | |
| --- | --- | --- | --- | --- |
| Linen Square Shorts - Viviana | Small | Medium | Large | X-Large |
| Waist | 26-30 in | 28-32 in | 30-34 in | 32-36 in |
| Crotch | 12 in | 13 in | 14 in | 15 in |
| Length | 14 in | 15 in | 16 in | 17 in |
| Cuff | 24 in | 25 in | 26 in | 27 in |
Made with 100% cotton twill that's dense and soft to the touch.
Sweat dries super-fast to keep you feeling fresh and comfortable.
Short and easy to wear.
A basic design that is easy to use.
With two side pockets
Can be worn as swimming shorts
Drawstring waist